Country 'Idol' Hopeful Survives Brutal Elimination After Soulful "Georgia On My Mind" Cover
American Idol/YouTube
Things are getting real on the new season of American Idol. During Sunday night's episode, the Top 40 became the Top 20 after  the most heartbreaking cuts of the season. The Top 40 Showcase Round took place at the Disney Aulani Resort in Hawaii and it left very few country singers in the running for the title.
One of those lone country singers is 23-year-old Laci Kaye Booth from Livingston, Texas. The college student first wowed us with her cover of Merle Haggard's "Mama Tried" during her audition in Denver. Her raspy rendition left the judges in awe, with Katy Perry declaring that Booth is a "diamond in the rough."
Booth made it very clear to the judges that her country roots run deep and strong. "I started singing when I was about 3 years old," she noted. "I grew up on Shania Twain and the Dixie Chicks."
Judge Luke Bryan echoed Perry's "diamond in the rough" sentiments Sunday night after Laci Kaye took the stage in Hawaii to earn her spot in the Idol Top 20 with a flawless cover of the Ray Charles-turned-Willie Nelson classic "Georgia On My Mind." As Booth confidently stood in front of the crowd with her guitar and let her voice shine, the judges couldn't refrain from showing their approval and amazement at her smooth vocals.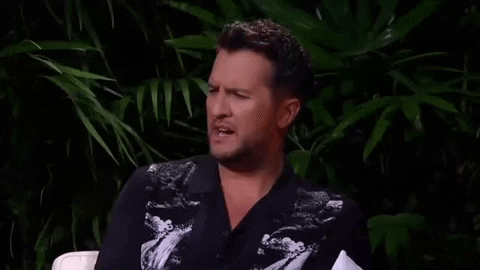 It was a surprise to no one by Laci Kaye herself that she survived the brutal cuts to make it to the Top 20. Booth's shock was evident when judge Katy Perry told her the news.
"Laci, thank you so much for being on this incredible journey with us," Perry said. "There's a lot of talent, and it's really difficult to get all of them into the Top 20, but I do believe that the timing is right for you."
"American Idol is something I've wanted my entire life. I wished for it every single time I blew out the candles on my birthday cake…every time I threw a penny in a wishing well. This has been my wish my entire life," Booth told cameras before she knew her fate in the competition. After Perry delivered the news, Booth couldn't hide her shock. "Oh, my gosh. I made it to the Top 20! This is something I've dreamed about my entire life, and I just can't believe it's actually coming true."
Congratulations, Laci Kaye Booth! Listen to her performance of "Georgia On My Mind" in the video below and let us know what you think!
Share on Facebook
Share on Facebook
Next