'Idol's' Jeremiah Lloyd Harmon Sings 'Landslide' By Fleetwood Mac, Dixie Chicks
American Idol / YouTube
One Of Idol's Most Powerful Voices
Sometimes, you just know a star when you hear one. We're sure that's how the American Idol judges felt when Jeremiah Lloyd Harmon sang for them for the first time.
Harmon took a bold approach with his audition, choosing to sing an original song rather than a cover of a popular hit. His choice paid off, as his voice and his original work moved all three judges.
Harmon's audition has since been viewed well over three million times, and it's easy to understand why. 
The judges chose to give Harmon a golden ticket, allowing him to advance to Hollywood. While there, he continued to wow with his talents, performing covers of Carole King's "Beautiful" and Roberta Flack's "The First Time I Ever Saw Your Face."
Trying Out A Rock/Country Hit
With talent too great to ignore, the judges voted Harmon through, sending him into the Top 40. That phase of the competition took place in Hawaii, where Harmon and the other hopeful singers fought for a spot in the coveted Top 20.
Harmon showcased his versatilely with his previous performances, proving he can sing jazz, soul, and soft rock. So when it came time for his Hawaii performance, he switched things up by choosing a song with its origins in soft/folk rock, but with ties to country music as well.
The song we're talking about is the Stevie Nicks-penned "Landslide," which was released by the band Fleetwood Mac in 1975. It was famously covered by the powerhouse country trio the Dixie Chicks in 2002, and their rendition reached the second spot on the Hot Country Songs chart.
No matter which version of "Landslide" you've heard, you know that it's a song that carries a great deal of emotional weight. It certainly does for Harmon, who feels a strong personal connection to the song.
Raw Emotion Takes Over
As Harmon shared prior to his performance, his father (who is a pastor) and his mother do not approve of his lifestyle, which saddens him. He decided to move out of their home and make it on his own, but still wants his parents to know that he loves and cares for them.
"I was going to dedicate that song to my mom and dad," he said after his performance, tears streaming down his face. "They were on my mind when I sang that. I just want them to know that I love them and I tried to communicate that."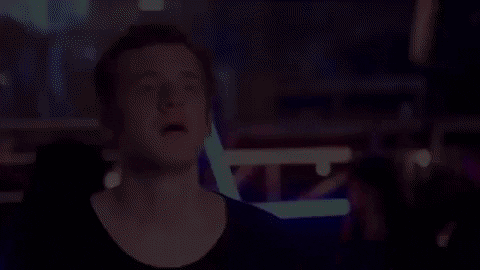 Harmon wasn't able to hold back his tears during his performance either. Wearing his heart on his sleeve, the 26-year-old singer placed his emotions on full display as he delivered a delicate and tender cover of "Landslide" that had the crowd hanging on his every word.
Based on the judges' reactions, you could tell they were completely enchanted by Harmon and his voice. After his performance took place, they all agreed that he earned his spot in the Top 20, and joyfully congratulated him.
Now, you can watch the performance that got him to that point by tuning in to the video below. You may want to keep some tissues close, because it sure is an emotional thing to witness.
Share on Facebook
Share on Facebook
Next