What Happened To Conway Twitty's Country-Singing Daughter?
Facebook / John Wesley Ryles, Patricia Groves
Conway Twitty was known worldwide for his incredible country music sound, seemingly-endless string of hits, and his partnership with the ever-wonderful Loretta Lynn. But something not a lot of people know about him is that he has a family of musical children.
But one, in particular, stands out to us.
Conway brought four wonderful children into the world, Michael, Kathy, Joni Lee, and Jimmy Twitty.
All of Conway's kids dabbled in country music careers at one point – and Michael Twitty even continues to perform as a tribute act to his late father, along with his son Tre Twitty.
But after a couple of the kids found difficulty making headway in country music, Conway was really hesitant to let young Joni Lee try her hand at it, too.
When she was just a teenager, Conway asked Joni to step into the recording studio and cut a rough demo that he would later have someone else re-do. It was for a song titled "Don't Cry Joni."
"I had no idea I was going to be on the actual record," Joni recalled to Billboard. "Dad kind of tricked me. He told me he was going to take my voice off of the track and replace it with a professional singer."
Not too much time passed and the song became an incredible hit record for Conway…and he finally told his daughter that he'd left her on the track and they had earned themselves a chart-topper!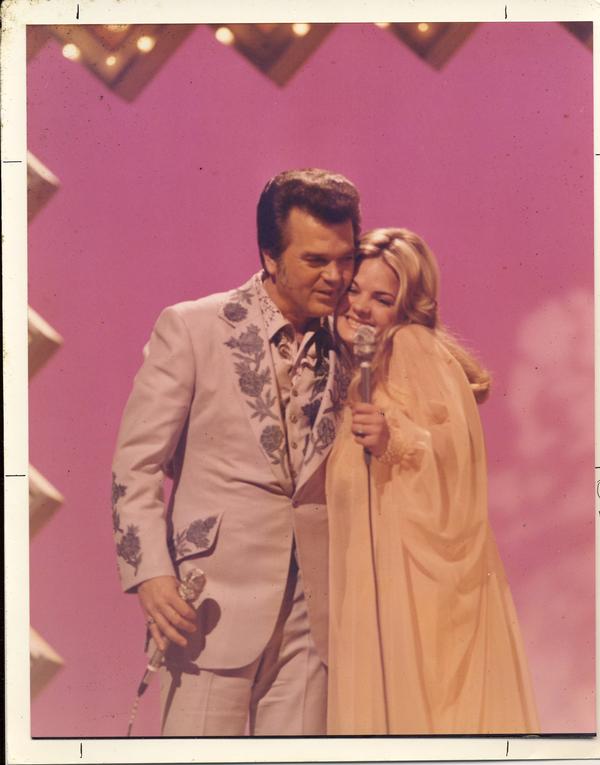 "I was going to college up in Virginia and said 'You're not going to believe this. We have a hit record.' I had no idea that my voice was still on the record. Being a kid, I started calling the radio stations asking them to play that new song by Conway Twitty and his daughter."
This was just the beginning for Joni Lee and after convincing her dad to let her start a career in country music, she was ready to strike out on her own!
From 1975 to 1978, Joni Lee released five separate singles and one studio album with her biggest hit being "I'm Sorry Charlie" that peaked at 16 on the US Country chart.
With such success in the beginning of her career, many wonder why she decided to leave country music – and what happened to her.
The truth is that she never really left the world of country music. In the years that followed, Joni Lee fell in love with and married fellow country singer John Wesley Ryles. He is known for hits like "Once In A Lifetime Thing" and "Kay."
Nowadays, Joni Lee works as the president of Conway Twitty United, LP and has continued to promote Conway's legacy and artistry through various ways. In 2017, she was at the helm of the release of a revamped album, Timeless, that featured entirely reworked instrumentals from family and friends – along with backing vocals from her husband!
So even though her public career in country music wasn't as long as we all would have loved, she is still working at it – behind the scenes and making sure that the world still recognizes real classic country music.
Listen to Joni Lee's stunning hit song "I'm Sorry Charlie" below.
Share on Facebook
Share on Facebook
Next