Kelly Clarkson Sings "I Put A Spell On You" – In Full "Hocus Pocus" Style
Twitter / IGN, YouTube / The Kelly Clarkson Show
Taking the Halloween season very seriously, Kelly Clarkson cranked up the festivities for the 2019 Halloween episode of The Kelly Clarkson Show – and went full-bore Hocus Pocus!
The cult-classic movie starring Bette Midler, Sarah Jessica Parker, and Kathy Najimy, has been a favorite of millions for years since it first debuted in 1993.
Resurrecting the three Sanderson Sisters from the movie, Kelly stars as Midler's character, Winifred, with giant booming red hair and a velvet cloak to boot!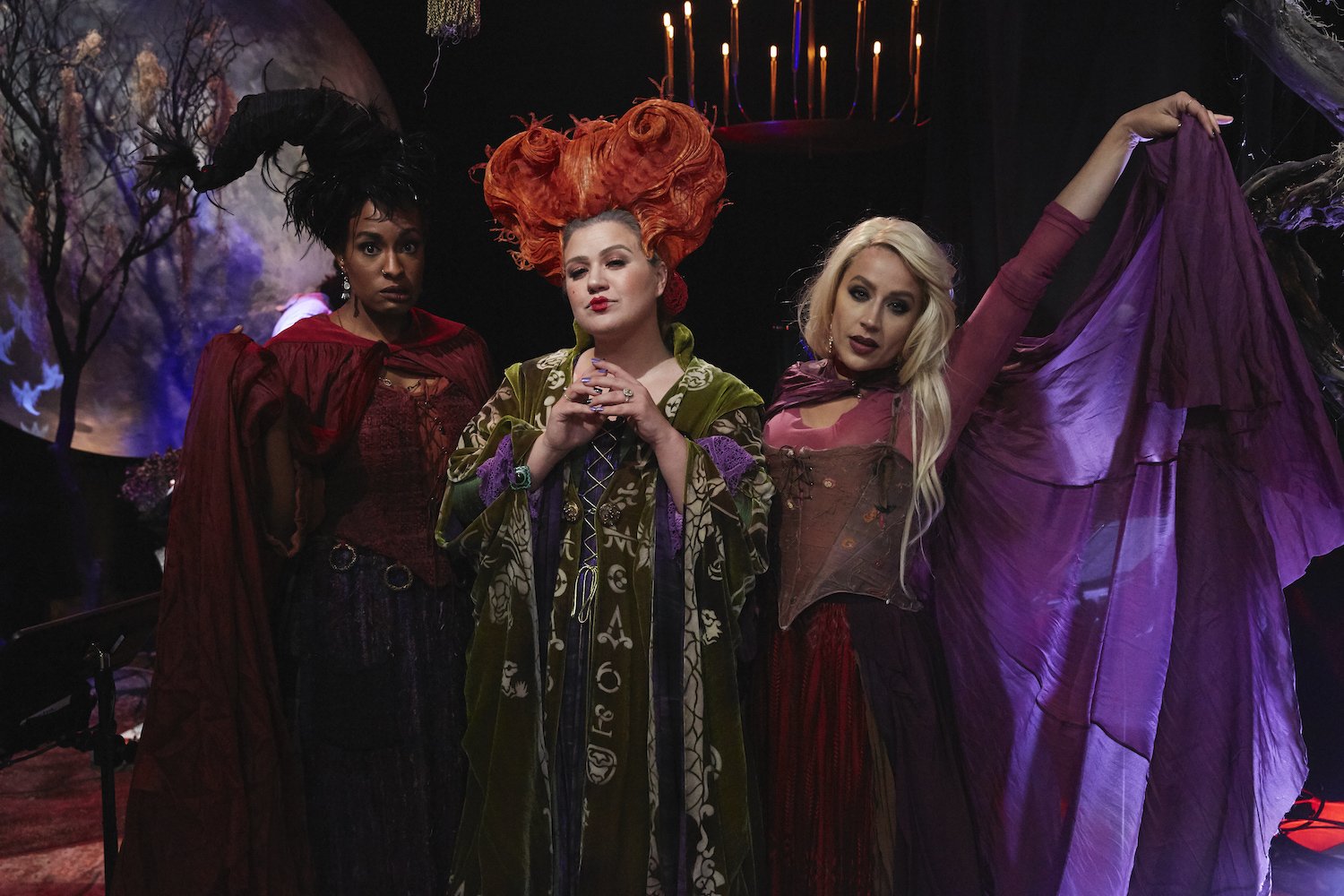 In the movie, Winifred Sanderson (Bette Midler) sings her own version of "Screamin'" Jay Hawkins' famous 1956 hit, "I Put A Spell On You." She sings it to a crowd of adults as she enchants them with a spell.
Hawkins' hit song has become a beloved Halloween song for parties and celebrations – and with this new clip, it's clear that Kelly enjoys it for that, too.
Singing her own, soulful rendition of "I Put A Spell On You" with her two backup singers as the other Sanderson Sisters, she walked around the studio – dressed to the nines Halloween style. As she made her way, costumed dancers and performers surrounded her and added a flair that made this much more than just a daytime TV performance!
Check out Kelly Clarkson's version of "I Put A Spell On You" below and let us know what you think in the comments.
Share on Facebook
Share on Facebook
Next