Johnny & June Interview Turns Into A Performance Of "Jackson"
CRY BABY JO Youtube
It was a 1994 interview in which two country music legends gave the world an unexpected performance of their biggest hit together, showcasing their youthful spirits and undying passion for music.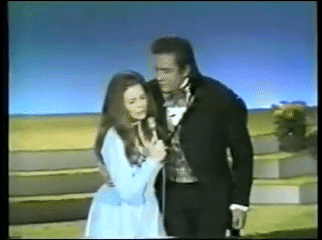 Johnny Cash and wife June Carter Cash stopped by TVNZ (Television New Zealand) for an interview that quickly transitioned into an impromptu performance that not even they were expecting!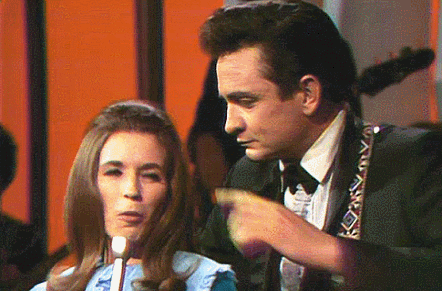 Cash and Carter, 62 and 65 during the recording, were persuaded by a member of the Holmes Show to give viewers a musical treat, bringing out a guitar for the legends to assist them in their subsequent performance.
After a few jokes, the husband and wife brought their younger years back to life as their iconic voices caressed the lyrics to their riveting number "Jackson."
During the show, various fans were placed above the adjacent building as they peered down onto the performance, prompting Carter to lean back and sing up to her audience in light of her kind heart and vivacious energy.
Quickly standing from her seat, the country gal invited the interviewer to join in as she clapped her hands and put her heart and soul into her vibrant duet with her husband.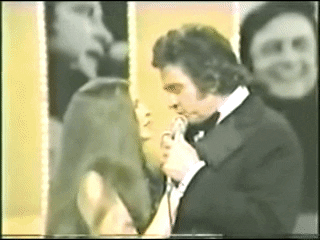 As the performance reached its end, fans gave the two icons a heartwarming applause in awe of the surprise! Be sure to watch the recording below to experience a nostalgic taste of one of country music's finest couples.
Share on Facebook
Share on Facebook
Next