Garth Brooks Finally Announces Next Stop On Monster Stadium Tour
Garth Brooks / Instagram
Garth's Biggest Trek Yet
After wrapping up his record-breaking World Tour at the end of 2017, Garth Brooks decided it was time to take a bit of a breather. While he still performed a few times in 2018, he kept his schedule fairly light in preparation for the next tour.
In October 2018, Brooks finally revealed what that next tour was. He shared that he would be embarking on a three-year stadium tour starting in 2019, promising shows even bigger and more exciting than before.
However, Brooks made it clear his stadium show schedule would not be as demanding as the one for his World Tour.
Because of Brooks' popularity, he often would sell out the venues he booked on his World Tour. Since the singer wanted to give all of his fans the chance to see him, he sometimes booked two back-to-back shows at the same venue on the same day.
He's not repeating that practice with his stadium trek, and is also only performing in a small number of cities to begin with. Those cities aren't known to the public too far in advance, as Brooks takes his time to reveal where he's traveling to next.
Although Brooks' first official stop on the tour was in March at The Dome at America's Center in St. Louis, its unofficial start was back in October. That's when Brooks performed his highly anticipated concert at Notre Dame Stadium, which was also filmed for a two-hour special that later aired on CBS.
Until recently, Brooks had only announced stadium tour stops in five cities: St. Louis, Glendale, Gainesville, Minneapolis (he'll be performing two shows there), and Pittsburgh. With the Pittsburgh show scheduled to take place in mid-May, fans were wondering if Brooks would take advantage of the summer concert season and add in some summer tour dates after it.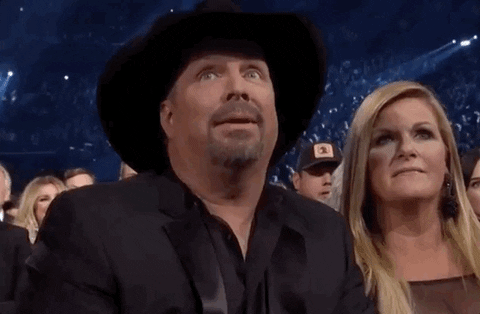 Where Is He Going Next?
Fans finally got their answer on Wednesday (March 27), which was when Brooks dropped the name of the next city his stadium tour will be taking him to.
The show is scheduled for June 8, with tickets going on sale on April 5 at 10 AM MT for a price of $94.95.
Those who want tickets better snag them fast…the first two shows on Brooks' stadium tour both set attendance records. His concert in St. Louis had over 75,000 people in attendance while the one in Glendale sold over 77,000 tickets.
So where is the next stadium Brooks will pack full of excited country fans? It's the Broncos Stadium at Mile High in Denver, Colorado!
Brooks' team shared the exciting news on social media, writing, "COLORADO are YOU ready for GARTH?" Since he's traveling to such a select number of cities on this tour, we have a feeling they are more than ready!
If y'all happen to be around the Denver area this is a show you'll want to attend because you never know where Brooks will end up next!
Since the summer season is such a prime time for concerts, we have a feeling Brooks will be performing at a few more stadiums soon. Stay tuned to see if he'll be coming to a city near you!
Until then, get ready for the next time you see Brooks live, wherever that may be, by watching one of his energetic performances below.
Share on Facebook
Share on Facebook
Next