Dierks Bentley Channels Elvis Presley For 'Little Sister' Performance
Youtube / Independent Musicians Foundation / Facebook / Elvis Presley
A handful of music's biggest stars came together for one rockin' tribute concert in honor of The King of Rock & Roll. Celebrating the one and only Elvis Presley, an array of artists across all genres have prepared some of his greatest hits to give fans the experience of a lifetime. One country music heartthrob put on a swoon-worthy performance, channeling his inner heartbreaker.
Remembering The King
The Elvis All-Star Tribute aired Feb. 17, 2019, on NBC. Inspired by the original 1968 iconic special for Elvis, the night included a multitude of star-studded performances in his honor. The line-up included Ed Sheeran, Shawn Mendes, John Legend, Jennifer Lopez, Post Malone, John Fogerty, Josh Groban, Yolanda Adams, Alessia Cara, and Adam Lambert. Specifically, from the country music branch were Blake Shelton, Carrie Underwood, Keith Urban, Kelsea Ballerini, Dierks Bentley, Little Big Town, Pistol Annies, and Darius Rucker.
A Show-Stopping Performance
Dierks Bentley captivated the audience with his rendition of Elvis' "Little Sister." The 1961 hit tells the story of Elvis taking a chance on the younger sister of a girl he used to date. While Elvis describes the older sister as "mean and evil" he begs of the little sister to not be the same.
"Little sister, don't you
Little sister, don't you
Little sister, don't you
Kiss me once or twice
Then say it's very nice
And then you run
Little sister, don't you
Do what your big sister done"
Bentley imitated the rock and roll feel in his rendition, letting his raspy vocals take the lead. Bentley even showed off his guitar skills as he rocked throughout the tune. The crowd clapped along the entire time and gave him a loud stamp of approval following the performance.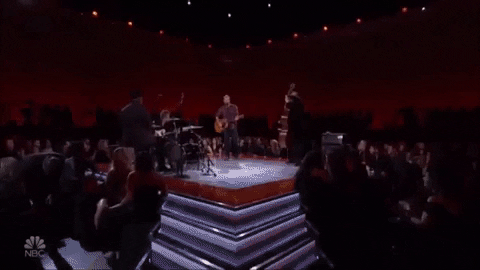 Although there will never be another like The King, Dierks Bentley sure knows how to honor his legacy.
Check out Dierks Bentley's incredible performance below.
Share on Facebook
Share on Facebook
Next