Bo Duke Makes 'Dancing With The Stars' Debut With Special Hazzard-ous Guest
DancingABC / Twittter
Almost 40 years ago, The Dukes of Hazzard premiered on CBS and now – one of the fan favorite characters is back on our television screen. This time, however, instead of racing around Hazzard County, he is racing around the dance floor – the ballroom, to be exact!
Actor and singer John Schneider, who rose to fame in the late 70s/early 80s playing ladies man and troublemaker Bo Duke in the Dukes of Hazzard series, traded his cowboy boots for dancing shoes to compete on the 27th season of Dancing With The Stars.
The ballroom dance competition show premiered on Monday night (Sept 24) and Schneider reminded us all why we fell in love with him – and the Dukes – so many years ago. He and his professional dance partner, Emma Slater, performed a Foxtrot to the Dukes theme song, "The Good Ol' Boys," which was written and performed by Waylon Jennings.
The dance kicked off with Schneider yelling Bo Duke's signature, "Yeeeeee-Haaaaw" before sliding across the hood of a Dodge Charger that looked a whole lot like the iconic Dukes of Hazzard race car, known widely to the world as The General Lee.
Schneider and Slater glided through the rest of their performance with ease and even gave the audience a little preview of his athleticism.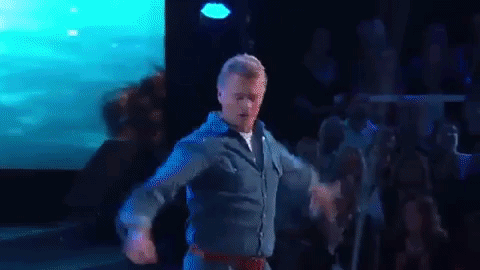 After the dance, the judges praised his performance, including Carrie Ann Inab, who told him he has a "natural elegance and charm."
Watch Bo Duke's, we mean Schneider's, debut dance in the video below – and make sure you tune in Tuesday night (Sep 25) to see if they advance to next week!
Share on Facebook
Share on Facebook
Next