Blackberry Smoke Enlists George Jones & Jamey Johnson For 'Yesterday's Wine'
OldTmye TunesFive YouTube Channel
An Epic Country Song
Everything about the song "Yesterday's Wine" is epic. Written by Willie Nelson, the song served as the title track to his 1971 album. Surprisingly, the song was a flop when it was first released, and failed to reach the Top 50 on the charts.
However, the passage of time and Nelson's increased popularity helped the tune achieve greater success in later years.
Nelson offered a recording of the song as part of his contributions to the compilation album Wanted! The Outlaws. The album, which also featured Waylon Jennings, Jessi Colter, and Tompall Glaser, went on to become the first country album to sell one million copies.
"Yesterday's Wine" experienced an explosion in popularity after George Jones and Merle Haggard released it as a duet in 1982. The song soared to the top of the charts in the U.S., and claimed the fifth position on the Canadian country charts.
Turning It Into A Collaboration
Jones and Haggard's version of the song further cemented its status as an important part of country music history.
But just when you thought it couldn't get any better, another phenomenal version of the song was released.
In 2009, Southern rock/country band Blackberry Smoke debuted their sophomore album Little Piece of Dixie. While the album didn't chart, it was particularly noteworthy due to its bonus track. The bonus track was none other than "Yesterday's Wine," and Blackberry Smoke had enlisted the help of Jones and Jamey Johnson for the recording.
A Lot Of Talent In A Tiny Studio
The three artists all got together and shot a video for the song, which they filmed inside of a recording studio.  If you loved "Yesterday's Wine" already, then this is something you have to see!
All of the singers got their own chance to shine throughout the video. Although it was technically Blackberry Smoke's recording, they paid respect to Jones by giving him the chance to sing lead on a large portion of the song.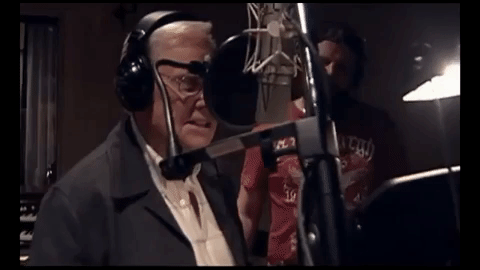 As great as all of the solo parts were, our favorite moments came when they all sang together. Everyone had such unique, distinct voices, so the sound they created when they sang together was pure perfection.
Now it's time for you to check out this musical masterpiece in the clip below. It's wonderfully intoxicating, just as you would expect from artists as talented as these three!
Once you're done, we'd like to know which version of "Yesterday's Wine" is your favorite. You can leave us a comment with your answer down below!
Share on Facebook
Share on Facebook
Next