Zero Coaches Turn For Johnny Sanchez's 'Seven Spanish Angels' Audition On 'The Voice'
The Voice / YouTube
Those who get the chance to compete during The Voice blind auditions have one goal in mind…get a coach's chair to turn. Even if just one coach turns around for their performance, they earn a spot on the show.
Of course, it's always nice when more than one coach turns, since it gives the contestant some choice. And when all four coaches turn, it's a good sign they think your talent is something special.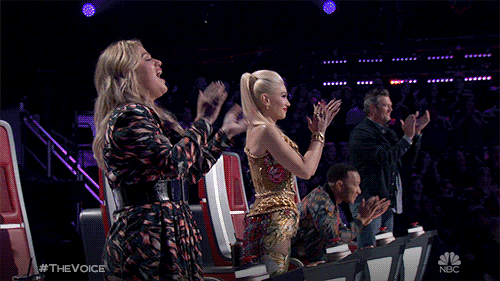 The Voice always showcases blind auditions that end in a chair turn. But as you would expect, there are plenty of times when the coaches don't turn their chairs around, and The Voice airs some of these auditions too.
One zero-chair turn audition emerged from the second week of blinds during Season 17. The singer, Johnny Sanchez, performed a song that has been a country classic for decades…Willie Nelson and Ray Charles' "Seven Spanish Angels."
The song, which was actually by Charles and featured Nelson, was released in 1984. The song topped the Hot County Songs chart, leading to numerous covers by artists such as Bryan Adams and Chris Stapleton.
Since "Seven Spanish Angels" is such a well-known and beloved song, Sanchez was under a lot of pressure to pull it off. He performed his own arrangement, which had him holding out parts of the song in a way that Charles and Nelson don't do in their original recording.
Blake Shelton admitted that while he was "close" to turning, Sanchez's arrangement is what made him hesitate. "It kind of threw me for a loop because I'm so married to the original," he said.
John Legend said he could tell Sanchez was a good singer, and just felt he needed a little more confidence. And Kelly Clarkson said the reason why she didn't turn was because she had just nabbed a country singer with a big voice, and didn't want too many competing sounds on her team. Though she did compliment Sanchez, saying he had an "amazingly cool tone."
You can hear that tone yourself when you watch Sanchez's audition below. Hopefully we'll see him back on The Voice some day!
Share on Facebook
Share on Facebook
Next