Willie Nelson Has 8 Kids – Including A Daughter He Didn't Know About Until 2012
Willie Nelson / Facebook
He made a mark on the Nashville scene as early as 1960, penning classic hits such as "Funny How Time Slips Away" for Billy Walker, "Pretty Paper" for Roy Orbison, and most famously, "Crazy" for Patsy Cline.
In the following years, people discovered that Willie Nelson was not only a talented songwriter, but a singer and storyteller as well. Throughout his decades-long career, he has become a legend in many ways. He's released a 69 solo studio albums, 12 live albums, 42 compilation albums as well as soundtracks for the movies Honeysuckle Rose and The Electric Horseman.
25 of his singles have reached number one on the Billboard charts and is credited for writing 337 songs. Over the course of his long and legendary career, Willie has been married four times and fathered eight children, including a daughter he didn't know about until 2012. Let's get to know them all…
Lana
Willie was married to his first wife Martha Matthews from 1952-1962 and they had three children together. The eldest is Lana, who Willie often writes about on social media.
Susie
Willie and Martha's second child was a daughter they named Susie. In 1987, Susie wrote a book about her life as Willie Nelson's daughter titled Heart Warn Memories: A Daughter's Personal Biography of Willie Nelson.
She currently co-hosts "Susie's Gospel Hour" with her dad on his Sirius XM channel, Willie's Roadhouse.
Willie "Billy" Hugh Jr.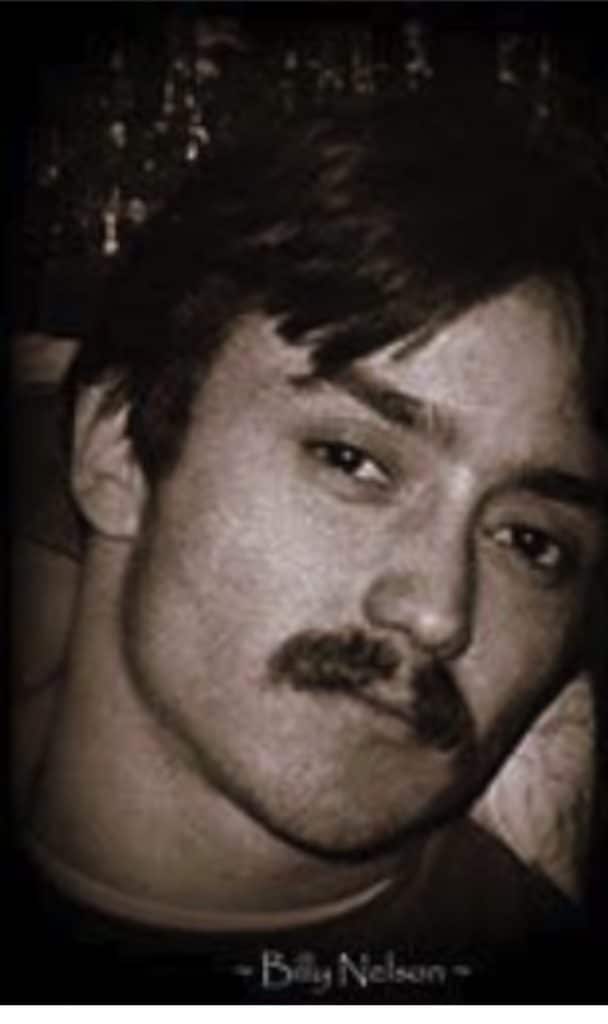 Willie and Martha's youngest child together was a son they named Willie Hugh Jr. He went by Billy, and passed away on Christmas Day in 1991.
"I've never experienced anything so devastating in my life," Nelson told a friend, according to People.
Before Billy's passing, the father and son duo recorded a beautiful gospel song titled "My Body's Just A Suitcase For My Soul."
Paula
Willie married country and rockabilly singer Shirley Collie in 1963. She divorced him in 1971 when she found a bill from the maternity ward of a Texas hospital saying Willie had fathered a child with a woman named Connie Koepke. They had a daughter named Paula Carlene.
Paula is a singer and disc jockey, even recording "Have You Ever Seen The Rain" for a recent episode of the popular HBO show Big Little Lies.
The two first recorded the song in 2013 for Willie's duets album To All The Girls…
Amy
Willie married Connie Koepke and they had another daughter named Amy.
Amy is quite talented herself, and even joined her sister Paula with their dad to sing "Have You Ever Seen The Rain" at one of his shows. You can see Amy singing with her dad on many different occasions.
Lukas
Willie and Connie divorced in 1988 and the country legend began a relationship with his current wife Annie D'Angelo. They had two sons together, the first being Lukas Autry.
Lukas is also a talented musician, fronting the band Lukas Nelson & The Promise of the Real. He recently appeared, wrote music for, and helped produce the soundtrack to the film A Star Is Born. He played Bradley Cooper's lead guitarist.
When Lukas is not performing with his own band, you can often find him on the road with Willie!
Micah
In 1990, Willie and Annie had another child together, a son they named Jacob Micah. He goes by Micah these days. He is also a musician and plays a lot with both his brother Lukas and his dad.
Renee
In a 2012 Express article written about Willie, he revealed that he had recently learned he had another daughter.
"I have an old, dear friend Mary Haney, who I'd lost touch with but recently met again after decades," he said. "Turns out Mary and I had a child together called Renee. It also turns out Renee has a daughter, Noelle, who has a daughter, Jordan, who I am happy to now call my great-granddaughter."
Willie said his only regret is that he didn't know about Renee, Noelle, and Jordan sooner.
"Our only regret is that we didn't find out about all these female relatives for so long. I consider them as much a part of ­Willie Nelson and Family as I do my other children," he said.
He revealed that all his kids had met them and were all planning to spend that Christmas together.
Even though his kids do not all share the same mother, they do have a lot of love for each other.
Check out a performance from Micah, Susie, Paula, Amy, and Lana below.
There's a reason Willie performs as "Willie Nelson & Family." Family is near and dear to his heart and one or more of his kids usually shares the stage with him!
Now watch Willie perform "I'll Fly Away" & "Will The Circle Be Unbroken" with Lukas and Amy below.
Share on Facebook
Share on Facebook
Next