The Fox On "The Masked Singer" Avoids Elimination By Singing "Tennessee Whiskey"
The Masked Singer / YouTube
From the start of Season 2 of The Masked Singer, one of the fan-favorite competitors has been the Fox. Week after week, the well-dressed Fox has charmed the judges and viewers with his elaborate performances.
In those performances, the Fox proved that he's not just an expert singer, but a skilled dancer as well.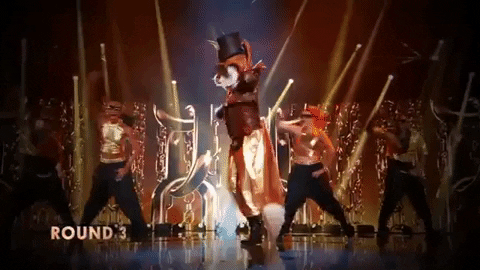 But when it came time to perform for episode nine of the season, the Fox opted not to dance. Instead, he wanted to pick a song that would make his voice the star of the show.
The song the Fox picked was "Tennessee Whiskey," which burst in popularity after Chris Stapleton performed his rendition with Justin Timberlake during the 2015 CMA Awards.
Of course, longtime country fans know the song's history dates back much further than that performance. The tune was originally recorded by country music outlaw David Allan Coe and released in 1981.
Two years later, George Jones released his own version of the song, and it went on to reach the second spot on the Hot Country Songs chart.
Stapleton then came along years later and turned the song into a worldwide phenomenon. Now, it seems that dozens of new "Tennessee Whiskey" covers are uploaded every day.
Even if you think you've gotten tired of hearing "Tennessee Whiskey" over and over again, you'll want to take the time to listen to the Fox's rendition. His smooth, soulful delivery will have you hooked in an instant. 
The judges were certainly hooked on the Fox's performance, especially Nicole Scherzinger. She repeated a comment she has made in the past, saying she believes the Fox must be actor and singer Jamie Foxx, who is known for playing Ray Charles in the 2004 film, Ray.
There's no denying that Scherzinger's guess is a good one!
The other judges have tried to pin down the Fox's identity as well, saying he could be the Backstreet Boys' AJ McLean or actor and singer Taye Diggs.
As for the viewers at home, a lot of people seem convinced that comedian and singer Wayne Brady is the man behind the mask. 
The judges and viewers will have to keep guessing the Fox's identity for just a little longer, because he managed to avoid elimination this episode! That means his mask stays on and he gets to sing another day.
Tune in to the video below to watch the Fox sing "Tennessee Whiskey" and let us know who you think he is!
Share on Facebook
Share on Facebook
Next