Team Blake Star Earns Criticism For Tim McGraw Cover On 'The Voice'
The Voice / YouTube
Team Blake Favorite Tackles Song Fans Chose
As the Top 13 contestants for Season 16 of The Voice prepared for the second week of normal live shows, a curveball was thrown their way. Instead of having the freedom to choose their own songs, the contestants were left at the mercy of the viewers.
In a practice The Voice has implemented in the past, the show called on viewers to submit songs they wanted to hear their favorite contestants perform.
For Team Blake favorite Dexter Roberts, the viewers picked the Tim McGraw hit "Something Like That." The song debuted in 1999, and topped the Hot Country Songs chart following its release.
Roberts gave his cover of "Something Like That" his all, instantly taking command of the stage with his performance. That's exactly what he needed to do, since the song is energetic by nature.
Those in the studio audience seemed to be loving what Roberts was doing with the song, and could be heard cheering for him throughout the performance.
Most importantly, it seemed that Roberts himself was having a blast singing it.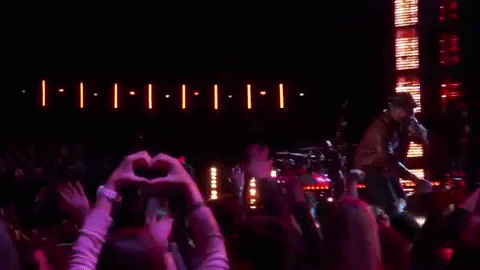 Fans Felt All Sorts Of Ways About This One
While those watching Roberts in person appeared to be impressed with what they witnessed, reviews from viewers at home were more mixed.
Some believed that the fans' song choice was poor, saying that it wasn't the right fit for Roberts or his voice. Such critiques mainly appeared in the comments section attached to the video of Roberts' performance on YouTube.
But there were also postive comments to be found on the video of Roberts' performance on YouTube. Some even went so far as to say they think that Roberts could win the show.
The More Postive Side Of The Coin
Fans also had an abundance of good things to say about the performance on Twitter.
This is significant to note, since most of those tweets were posted in real time during or after Roberts' performance. As for the YouTube comments, they came flooding in much later since the video of his performance didn't go up right away.
Some of the best tweets about Roberts' rendition of "Something Like That" were:
Now it's time for you to watch Roberts cover "Something Like That" in the video below and see which side of the fence you fall on.
Do you think the fans picked the wrong song for him, or do you think they nailed their choice? We'd love to hear your thoughts!
Share on Facebook
Share on Facebook
Next