Soulful 'Voice' Contestant Channels Keith Whitley, Lands On Team Blake
The Voice/YouTube Keith Whitley Vevo/YouTube
Nothing is quite as inspiring as watching a hopeful country singer take a leap of faith and put themselves on a national stage for all to see. For all of the singers that make their way to the stages of The Voice and American Idol there are thousands who don't have the courage to take the first step.
For Georgia native Dalton Dover, that leap of faith has been a long time coming. The married father of two is a local celebrity in his hometown of Aragon, Georgia, and often plays local venues and specializes in '90s country. Locals remember him singing in church alongside his grandfather, the man Dalton calls "the most influential person in his early life."
During Tuesday night's Blind Audition episode, Dalton Dover walked onto the Voice stage with his wife and kids watching from the wings. As soon as he began to play the familiar opening lick to Keith Whitley's iconic tune "Don't Close Your Eyes," country fans everywhere began to rejoice.
Keith Whitley recorded "Don't Close Your Eyes" for his 1988 album of the same name. It would become Billboard's number one single for the year and one of Whitley's most beloved songs. It was one of the final tracks to be released during Keith's lifetime, as he passed away just one year later at the age of 33.
Dalton Dover's crystal clear vocals offered the utmost respect to the Whitley classic and had Voice coach Blake Shelton excitedly turning his chair for the singer. While no other judges turned for Dover, they all agreed that he has an incredible talent and blamed their lack of turning on the fact that he was most likely going to pick Blake Shelton as his coach. As Shelton rejoiced that he didn't have to fight for Dover, the two bonded over their love of Keith Whitley.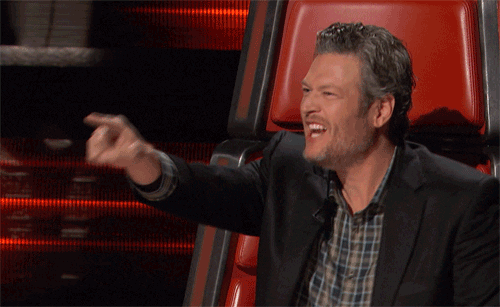 "That's the first song I ever learned to play on guitar…the first country song," Shelton told Dover who declared that it was also the first song he learned to play. "How cool was it when you finally figured out that [opening lick]?"
The obvious connection between coach and protege had John Legend gushing that it was a match made in heaven, and Adam Levine admitting that the two were just confirming what they all knew was going to happen…that Shelton would have been Dover's coach choice anyway.
Hear Dalton Dover's full Blind Audition in the video below.
Share on Facebook
Share on Facebook
Next