Sam Elliott Sings Tom Petty For Animated Movie "Barnyard"
Sam Elliott / facebook | YoureAJagOff / YouTube
In 2006, Sam Elliott lent his voice to one of the most anticipated kids movies of the year – Barnyard.
He played a cow named Ben (right in the photo below), who is the leader and protector of the barnyard. He has a son named Otis (left in the photo below), who is on the rambunctious and carefree side.
One night, the animals threw a party in the barn, and everyone attended except for Ben – who was standing guard of the barnyard. Otis also had a shift to protect the land, but talked himself out of it to go attend the party.
While standing guard, Ben brought out a guitar and began to play the Tom Petty classic "I Won't Back Down." This was a perfect song for his character, who would do anything to protect the animals that also reside at his barnyard.
During his performance, Dag the coyote raided the chicken coop with the rest of his pack, but not before Ben found them and stopped them. He managed to fight off the coyotes, but was bitten pretty badly. He mustered up enough strength to eventually scare them off, but moments later, he fell down from his injuries sustained during the fight.
Otis found him collapsed on the ground, where Ben passes away in his arms. This is a pivotal point in the movie, as Otis has to now become the leader of the barnyard and avenge his father's death.
Although it is a sad scene, it will be one of our favorites just because we got to hear Elliott sing, which is rare in and of itself!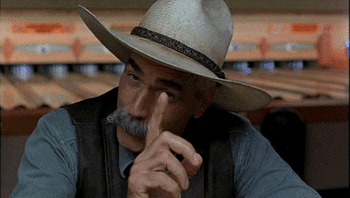 Watch Elliott perform "Won't Back Down" as Ben the Cow in the video below.
Share on Facebook
Share on Facebook
Next