Lee Greenwood's 'God Bless The USA' Goes A Cappella
YouTube / Home Free
Home Free Turns Patriotic Hit Into A Cappella Masterpiece
Lee Greenwood's "God Bless the USA" is without a doubt, one of the most beloved songs of all time. For people across the country, the song still manages to give them chills every time they listen to it, and often brings tears to their eye as well.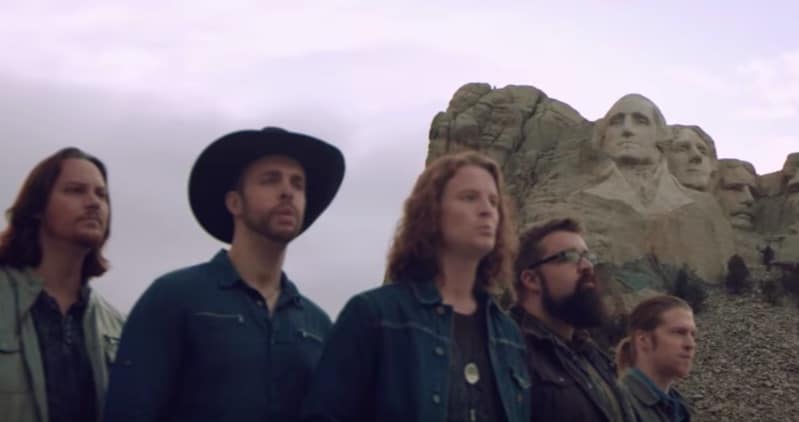 Few songs fill Americans with as much as much patriotic pride as "God Bless the USA." Now, decades after its original release, this treasured song is taking on a beautiful new life thanks to a talented country group.
Home Free rose to fame after they won the singing competition series The Sing-Off in 2013. The country a cappella group is now one of the show's most successful winners, with 150,000 albums sold and a massive following on YouTube.
Known for their stellar harmonies, Home Free has covered everything from country hits, to current pop tunes, to Christmas carols. Leading up to 4th of July holiday in 2016, Home Free got patriotic when they released their personal cover of Greenwood's "God Bless the USA."
Get Ready For The Goosebumps
Arranged by founding member Chris Rupp, Home Free's version of "God Bless the USA" perfectly showcases each individual member's talents. Lead tenor Austin Brown sang the majority of the solo parts, while the other members provided beautiful harmonies.
Beatboxer Adam Rupp offered the more "instrumental" sounds, and at one point in the arrangement he perfectly mimicked the sound of a pounding snare drum
Standing in front of the iconic Mount Rushmore, the five talented singers delivered a performance as big and powerful as the mountains behind them. When you listen to their cover of "God Bless the USA" in the video below, it will make you fall in love with the song all over again.
We think Home Free did a stunning job, how about you?
Share on Facebook
Share on Facebook
Next