'Idol' Favorites Laine Hardy & Laci Kaye Booth Team Up For Iconic Johnny & June Hit
American Idol/YouTube
One of our favorite things about American Idol is hearing a new generation of artists lend their voices to some of country music's greatest classic hits. During Sunday night's Top 8 round, two of this season's hottest contestants teamed up to pay homage to their country roots by covering "Jackson" by Johnny Cash and June Carter Cash.
Johnny & June
Johnny Cash and June Carter Cash have one of the most beloved love stories in country music history. Long before they actually met, June was introduced to Johnny's music by none other than Elvis Presley. When Johnny and June finally came face to face backstage at the Opry, Carter Cash was well acquainted with the Man in Black through his music.
Johnny fell for June quickly, but it took awhile for June to reciprocate the feelings. The couple eventually married. While it was a rocky road as Carter Cash helped her husband overcome drug and alcohol addictions, their love was undeniable. Johnny documented his love for June in letters he wrote throughout the course of their 35-year marriage.
One of Johnny's letters, written to June on her 65th birthday, was named the greatest love note of all time.
June passed away in 2003. Johnny passed away just four short months later.
Jackson
In 1967, one year before they married, Johnny and June released what would become one of their most iconic songs. "Jackson" was first released by Billy Edd Wheeler in 1963, but rose to fame after it was released by two other acts in 1967, In addition to Johnny and June's country rendition, Nancy Sinatra (daughter of Frank Sinatra) and Lee Hazelwood released a pop version. But, it was Johnny and June's performance of the catchy tune that ultimately won a Grammy award and cemented its place in history as one of the most beloved collaborations of all time.
"Jackson" gained popularity with a new generation when the 2005 film Walk the Line was released. Reese Witherspoon, who played June Carter Cash, and Joaquin Phoenix , who portrayed Johnny Cash, remade the tune for the film that ultimately earned Witherspoon an Oscar.
'American Idol' Pays Homage
During Sunday night's episode of American Idol, two of our favorites, Laine Hardy and Laci Kaye Booth, teamed up for a cover of "Jackson" that would have made Johnny and June proud. The performance helped secure the public vote that put both contenders through to the Top 6.
Both Hardy and Booth have proven week after week that they are two of the most versatile performers in the reality singing competition. Both have wowed with their covers of songs from various genres, but none was as impressive as their collaboration on "Jackson."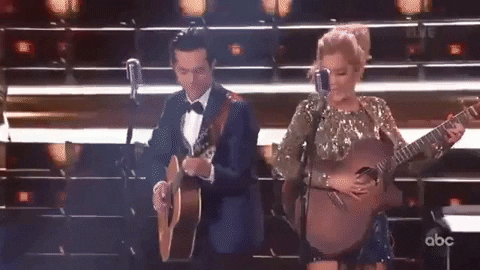 Watch Laine Hardy and Laci Kaye Booth sing "Jackson" in the video below.
Share on Facebook
Share on Facebook
Next