Garth Brooks Sings "Rocky Top" For 84,000+ Fans At University Of Tennessee's Neyland Stadium In 2019
joel smith / YouTube
On November 13, 2019, Garth Brooks was named the 2019 CMA Entertainer of the Year. It was his seventh time winning, and he holds the record for the most EOTY wins in CMA Awards history.
Anyone who has followed the country superstar's career understands why he holds that record.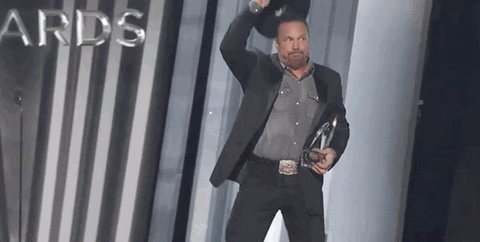 Just in 2019 alone, Brooks embarked on not one, but two tours. And tickets for shows on both tours sold out in an instant.
His Dive Bar Tour has taken him to smaller, more hidden gem-type venues across the country. On the opposite side of the spectrum, you have his Stadium Tour.
The multi-year Stadium Tour kicked off in March of 2019, and has taken Brooks to some of the largest stadiums in the U.S. To close out the year, he performed at Neyland Stadium, home to the University of Tennessee's Volunteers.
The concert came just days after Brooks' EOTY win at the CMA Awards. His Neyland Stadium show proved why he walked home with the coveted trophy, with one particular performance being a standout moment of the night.
Much to the delight of 84,000+ fans that packed into the stadium, Brooks began singing the country/bluegrass staple "Rocky Top." The song was first recorded by the Osborne Brothers in 1967 and has gone on to be covered by numerous artists. Just a few notable singers who went on to perform "Rocky Top" include Dolly Parton, Conway Twitty, and John Denver.
It's a song that means a lot to the University of Tennessee, as its marching band has performed a version of the song at school sporting events since the 1970s.
So when Brooks broke out into "Rocky Top" at his Neyland Stadium show, the crowd went nuts. Luckily, someone was able to film the performance, so if you weren't one of the 84,000 people who got to watch it live, we have it here for you.
Watch Brooks entertain a packed Neyland Stadium crowd with "Rocky Top" by tuning in to the video below. He's living up to his EOTY title, that's for sure!
Share on Facebook
Share on Facebook
Next