7-Year-Old Blows The Competition Out Of The Water With Jaw-Dropping Fiddle Performance
Steve Frank Films / YouTube
Wearing an adorable cowboy hat, this 7-year-old proved he was good enough to compete in a fiddle contest – and win!
According to the description of the video on YouTube, the elementary schooler had only been playing for three years, which meant he first picked up a fiddle when he was four years old. His name was removed from the video and the description to protect his identity, but that's fine because we are too busy enjoying his performance!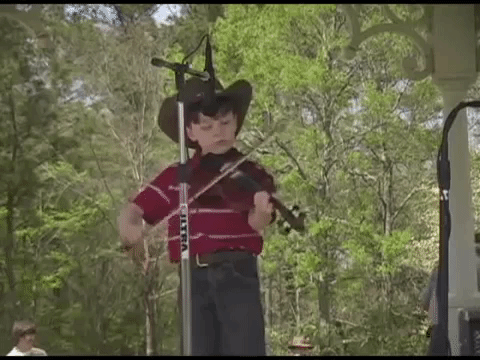 He kicked off his two-song set with a toe-tappin' tune called "I Don't Love Nobody," a popular fiddle song followed by "Kentucky Waltz," a legendary Bill Monroe tune that hit the number one spot on the Country & Western Best Seller charts in 1946.
There's no wonder he won this contest – he's incredible! The second he walked off stage, you can hear the audience going absolutely bananas for him.
We're sure his music career took off and he is doing big things! This video was taken in 2009, so he should be about 16 now! Watch his incredible fiddle performance below.
Share on Facebook
Share on Facebook
Next