When Will "Yellowstone" Prequel Series "1883" Premiere?
Paramount Plus / YouTube
On August 4, news broke of the first casting news surrounding the Yellowstone prequel series 1883.
The highly-anticipated show will follow the Dutton family's decision to move to Montana in hopes of escaping poverty. 1883 also highlights Manifest Destiny, a belief that drove settlers to dispute with Native Americans who occupied the plains. According to Deadline, production will begin in Texas in late summer 2021, and the series is expected to debut on Paramount+ later in the year. 
View this post on Instagram
A week later, it was revealed that Tim McGraw, Faith Hill, and Sam Elliott are all attached to star in the series! 
Hill broke the news herself, sharing the title page of the first episode's script with her name on it. She wrote, "Finally the day has come when I get to share some exciting news with you!"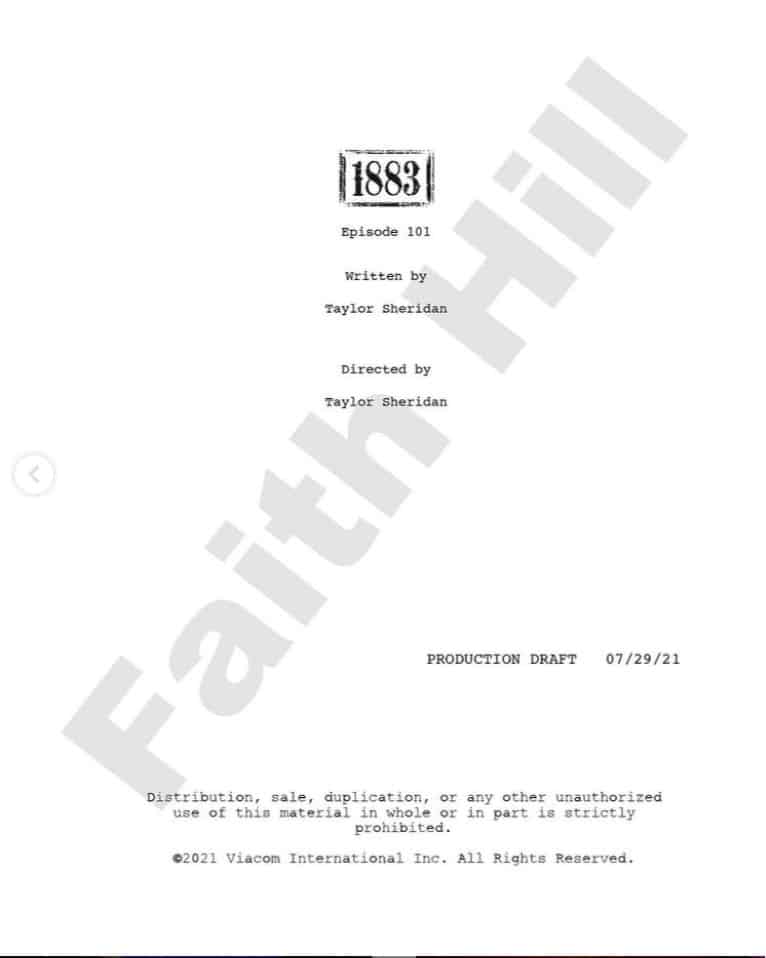 Her husband also shared his excitement over the upcoming project.
"Hey guys," McGraw said to open his video message. "So a lot of you probably have heard by now that we're on to a new project…we're pretty excited about it. Faith and I get to star alongside Sam Elliott, I mean goodness gracious, for the new 'Yellowstone' prequel called 1883."
The country singer continued to praise the show's writer and creator and said he and Hill "couldn't be more excited," while also revealing he's been growing out his beard for the role.
View this post on Instagram
Now that we know they have joined the cast…who will they be playing??
We have learned that Tim and Faith will be playing none other than the original patriarch and matriarch of the Dutton family, James and Margaret Dutton.
Sam Elliott will be playing a man named Shea Brennan, who TVLine described as "a tough-as-nails, handsome cowboy with immense sadness in his past."
Now, we actually know when the series will premiere! According to Deadline, 1883 is "set for premiere on Sunday, December 19 on Paramount+."
Tim McGraw shared his excitement on Facebook.
Share on Facebook
Share on Facebook
Next