Reba McEntire Spills Secret About Her TV Show Only Few Knew Before…
WB / The CW / Instagram
Reba: The Country Star With A Self-Titled Sitcom
Reba McEntire is a woman of many talents. On top of being a singer she also has her own clothing line, hosts TV specials and awards shows, and even played Colonel Sanders in a series of commercials for KFC.
McEntire's acting talents extend even further than funny advertisements about fried chicken. She has appeared in a number of films and television programs throughout her career, and is known as one of country music's best actresses.
One of her most notable roles was in the film Tremors, which also featured Kevin Bacon of Footloose fame.
But more than anything else, McEntire's acting career will always be defined by her self-titled sitcom, Reba. The show, which ran for six seasons, features McEntire as a character named Reba Hart, a newly single mom who has to juggle the demands of raising her three kids while also dealing with the antics of her ex-husband and his new wife, Barbara Jean.
The show was a huge hit, and was beloved by millions of viewers. So beloved, that fans are now begging for a reboot featuring the original cast…12 years after its final episode aired.
Reba Was Almost Named Sally
But if the folks behind the show got their first wish, it would have been drastically different. That's because McEntire actually wasn't the one that was supposed to star in the series.
In an interview with Bobby Bones on his morning radio show, McEntire revealed that another actress was meant for the starring role in Reba. Only at the time it wasn't named Reba, since of course, McEntire wasn't even on the radar as a potential star.
Instead, it was named after the actress that it was intended for…Sally. That's right, the Reba show was originally supposed to star Sally Field!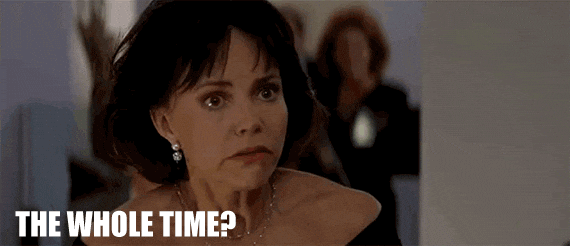 It makes sense why they wanted Field for the role, since she is one of the world's most famous actresses, known for her roles in Steel Magnolias, Smokey and the Bandit, and more. But even though the show was written with her in mind, Field turned it down.
Hard To Imagine Anyone But Reba
That's when McEntire stepped in, and the original plan was to keep the show's name the same and have her play a character named Sally instead!
"And then at the very last moment they changed it to Reba," McEntire told Bones.
Even though the show's creators had to ditch their original plan, they sure struck gold when they got McEntire to star in their show! We love Field, but we can't even begin to imagine anyone but McEntire in the lead role of the Reba show.
You can listen to McEntire talk a little bit more about how the show came to be by watching her interview with Bones below.
Bet y'all never knew until now that the show was never supposed to be for McEntire!
Share on Facebook
Share on Facebook
Next