Marty Robbins Filmed Singing "Ribbon Of Darkness" Live At Grand Ole Opry – Date Unknown
Classic Country Music / YouTube
Marty Robbins, The Man Of Many Talents
As a singer, songwriter, musician, actor, and race car driver, Marty Robbins was the total package.
He was responsible for crafting and recording some of the biggest hits of his era, including "My Woman, My Woman, My Wife" and the iconic "El Paso."
The above mentioned songs were just two of the many number one hits that Robbins scored over the course of his career. Another was "Ribbon of Darkness," which became Robbins' 11th number one hit.
Unlike most of his big hits, "Ribbon of Darkness" was not written by Robbins. Instead, the mournful tune about heartache and lost love was written Canadian folk singer and songwriter Gordon Lightfoot.
The success Robbins experienced with "Ribbon of Darkness" helped Lightfoot earn the distinction as one of Canada's greatest songwriters.
Still A Classic After All Of This Time
Robbins released his rendition of "Ribbon of Darkness" as a single in 1965. Other country artists went on to record their own versions of the song, including Crystal Gayle and Connie Smith.
But after all this time, Robbins' version still remains the most recognizable.
Footage recently resurfaced of Robbins performing "Ribbon of Darkness" live at the Grand Ole Opry, and it's a real treat. In addition to being a skilled singer, Robbins was an expert entertainer. He knew how to captivate a crowd, as made clear in the old footage of him singing "Ribbon of Darkness."
A Great Showman
Wearing a flashy green suit with Western detailing, Robbins twisted and swayed around in his spot while he held his guitar high on his chest.
He maintained eye contact with the crowd the entire time, smiling and making a few goofy faces in the process.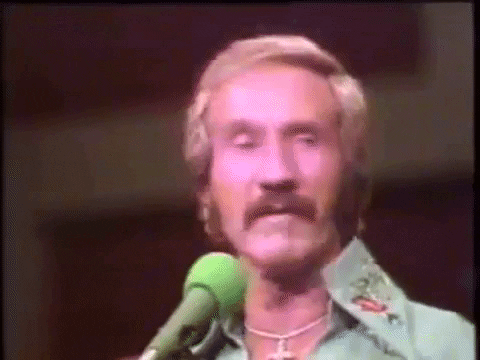 Robbins only sang for a little under two minutes, but he made those two minutes some of the most entertaining that we've ever witnessed! We're sure you'll feel the same once you watch his throwback performance below.
There was just something about Robbins that set him apart from everyone else. He was truly a one-in-a-million artist, and we miss him dearly. Thankfully, videos like this one ensure that his talent will always be remembered.
Share on Facebook
Share on Facebook
Next