Layla Spring Squeals After "Idol" Judges Praise Her "A Broken Wing" Cover On 2018 Season
American Idol / YouTube
The Sisters Who Stole Idol's Show
When 16-year-old Kentucky native Layla Spring turned up for her American Idol audition, she brought a special guest along with her.
That special guest was her little sister Dyxie, who charmed the judges with a performance of LeAnn Rimes' "Blue."
Since Dyxie was seven at the time, she was too young to compete on the show. But the judges were happy to give her a golden ticket anyway, saying she could return to compete on the show in 2026.
After Dyxie sang, it was Layla's turn, and she surprised them all by performing a Jackson 5 song. The judges openly confessed that she needed some work, but saw some potential in her, and sent her on to Hollywood.
Layla Finds Stardom
After that, Layla fought her way through the competition and made it all the way into the Top 24.
Taking the judges' comments and critiques from the past few weeks, Layla worked to deliver a performance that would blow them all away. That's exactly what she did.
The song that Layla performed was Martina McBride's powerful hit, "A Broken Wing."
If you're used to hearing it the way Martina sings it, then we'll tell you right now that Layla's version is nothing like that. Instead, Layla's rendition of the song is entirely her own, packed full of her signature soulful sound.
A Revived Rendition Of A Country Staple
She also filled her performance with a series of controlled growls, which was a perfect way for her to bring a sense of rawness to the song. On top of all of that, she hit some pretty impressive notes that left the judges in awe.
Once Layla finished singing, the judges were quick to lavish praise on her. Katy Perry praised her intense high notes, saying, "A couple of those notes man, you made us feel them in our gut."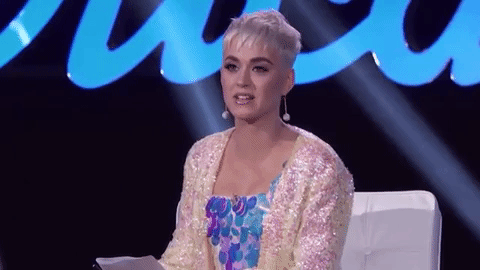 Layla instantly started squealing upon hearing those kind comments and the warm applause from the crowd.
As for the country artist in the crew, Luke Bryan had equally nice things to say. He also praised her on social media, saying that "America will have Layla fever."
Prepare to catch that fever when you watch Layla sing "A Broken Wing" in the clip below. This is the Idol performance that had everyone talking, so you don't want to miss out on it!
Share on Facebook
Share on Facebook
Next