'Jolene' Foxtrot Earns Lauren Alaina 32 Points, Ties Her For Night's Top Score On DWTS
Dancing with the Stars / YouTube
When Lauren Alaina made her Dancing with the Stars debut, she burst out on stage to the familiar sound of Shania Twain's "Man! I Feel Like a Woman." After dancing to songs of other genres in weeks two and three, Alaina returned to her country roots for her week four dance, a foxtrot.
The song Alaina selected for her routine is a country classic…Dolly Parton's "Jolene."
The routine started with Alaina sitting alone on a swing on the upper level of the stage, which was decorated with drooping leaves and twinkling lights. Her sad expression made it clear she had taken on the narrator's role in the song, as she laments over the fact that Jolene may take her man away from her.
Her partner, Gleb Savchenko, then comes out and joins her on stage, and the two begin the main part of the dance. The foxtrot is a dance that requires you to be in hold most of the time, so Alaina and Savchenko moved as a unit from that point forward.
The need to be in hold also adds to the vulnerable feeling the pair was trying to place in the routine, since they were entirely reliant on one another.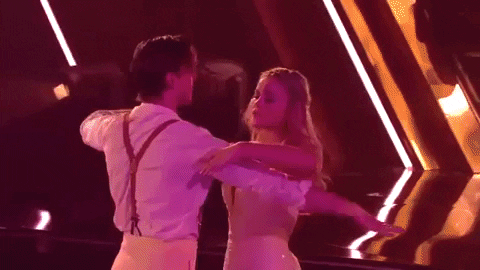 In the end, the judges were quite impressed with what they saw from the young country singer. Her previous highest score was a 20 during week three, which she earned for her tango to "Pretty Woman." This time, the three lead judges: Bruno Tonioli, Len Goodman, and Carrie Ann Inaba, each gave her a score of 8, giving her a total score of 24.
But she actually earned an even higher score than that, since actress Leah Remini was serving as a guest judge. She too, gave Alaina a score of 8, which brought her total score to 32 points.
Alaina tied multiple other couples for the highest score of the night. She survived elimination, and is now tied in fourth place for the highest overall combined score this season. Watch the dance that helped her reach that point by tuning in to the video below!
Share on Facebook
Share on Facebook
Next