Dancers Show Off Line Dance Set To Trace Adkins' 'Lit'
Jessie Chan / Facebook
The Different Styles Of Trace's Newest Songs
Leading up to the release of his album, Something's Going On, Trace Adkins gave fans a taste of what to expect with two new songs.
The first song he released was the reflective "Jesus and Jones," which reached the 41st spot on the Country Airplay chart.
Adkins followed up "Jesus and Jones" with a spitfire of a song titled "Lit." The boot-stompin' tune is all about finding happiness in the life's funny little moments. But more than any of that, Adkins sings that a kiss from his sweetheart is what makes him feel "lit."
With an upbeat rhythm and a fun-lovin' vibe, "Lit" was practically begging for country fans to get up and dance. We're sure that plenty of Adkins' fans did just that when they heard the song for the first time!
Y'all Need To Learn This Dance
A few country folks decided to take it a few steps further when they put together a fiery line dance to the song. The dance was choreographed by Trevor Thornton and Candee Seger, and is considered to be an intermediate level dance.
But don't let that label deter you! The steps in this dance are simple enough that even beginners should be able to pick up on them with a bit of practice. With kicks, turns, scuffs, and stomps, this choreography features all the moves that make a line dance a good one.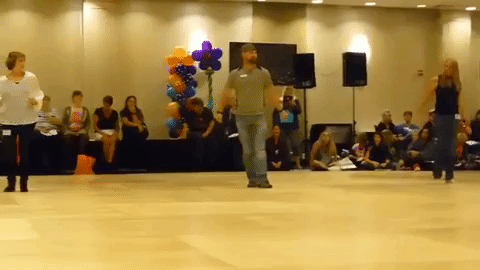 So now it's time to strap on your dancing shoes and test out these moves yourself. You can do so by checking out the dance below!
Share on Facebook
Share on Facebook
Next