Vince Gill Longs For A Faraway Lover In WWII-Inspired Video For 'Blue Christmas'
VinceGillVEVO / YouTube
Vince Delivers His Rendition Of Christmas Classic
Out of all of the videos that have ever been made to accompany the Christmas classic "Blue Christmas," Vince Gill's is perhaps the best at capturing the feelings encased in the song. If you have never seen the video before, you best prepare yourself by keeping a couple of tissues close by.
Gill recorded "Blue Christmas" back in the 90s, and it appeared as the sixth track on his 1998 Christmas album, Breath of Heaven: A Christmas Collection.
It was the second Christmas record of Gill's career, and reached the third spot on the Billboard Top Holiday Albums chart. In addition, the album also reached the sixth spot on the Billboard Top Country Albums chart.
One Of The Most Emotional Christmas Videos Ever
"Blue Christmas" was the only single that Gill released off of the album. It was a moderate success on the country chart, and climbed as high as the 74th spot. Since it was a single, Gill crafted a music video to go along with it.
Gill's video for "Blue Christmas" opens with a black and white shot of a soldier running.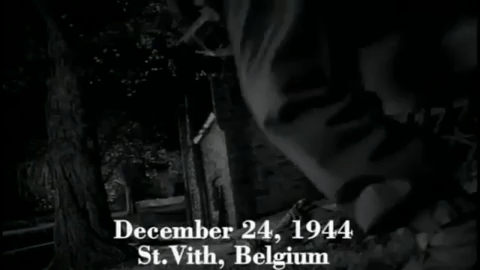 Text at the bottom of the clip dates the scene to World War II, as it reads December 24, 1944. The video also names the location as St. Vith, Belgium.
The video then shows a group of soldiers converging to make sure that a church is safe for them to seek refuge in.
Get Ready To Grab Those Tissues
They wander inside once they see that the coast is clear, and light candles to help them find their way through the structure. With that, the footage changes to color, and we see Gill as one of the soldiers that has gathered in the church.
Gill then starts singing "Blue Christmas," longing after a faraway lover that he left behind at home. His fellow soldiers share his feelings of homesickness, and some are shown looking at letters and photos from their sweethearts.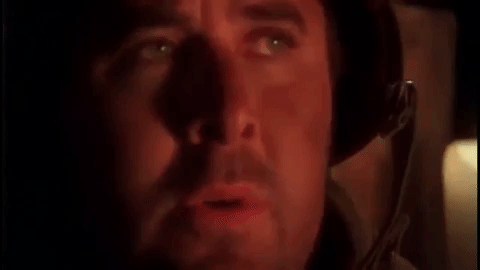 Since "Blue Christmas" is all about missing someone you can't spend Christmas with, Gill's video perfectly showcases its message. It does so in a way that is sure to tug at your heartstrings, so be prepared to experience a wave of emotions once you watch the video in the clip below.
This Christmas, and all year, we'll be keeping all of our servicemen and women in our thoughts, and will pray for their safe return home.
Share on Facebook
Share on Facebook
Next