Toby Keith Unleashes Powerful Hank Jr. Cover Right In Front Of Him
Toby Keith/YouTube John Shearer/Getty Images
What's the difference between a country boy and a city boy? If you guess it's that one wears a cowboy hat or maybe that one rides a horse and the other a subway, you're on your way to being right.
A Country Boy Through And Through
Hat or no hat, on the subway or highway, wearing boots or wingtips, Hank Williams Jr. is a country boy through and through.
Hank Jr., or Bocephus as his friends and fans call him, wrote and recorded "A Country Boy Can Survive" way back in 1981.
Bocephus Honored As A Giant
During a special CMT production honoring "The Giants" of the genre, Toby Keith had the honor of paying tribute to Hank Jr. by singing one of the country legend's best known hits.
Based on his reaction, no one could've done it better. A grateful Bocephus nodded in approval, saluting Toby before moving up on stage to confirm his appreciation with a brotherly hug.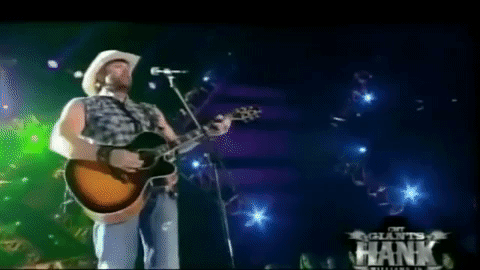 Signature Song
This signature song of the celebrated son of the legendary Hank Williams was written as a reminder to others of the understated and often overlooked beauty of the everyday life of country folks.
An Incredible Testimony
Can you imagine being honored by a country star singing a song that you wrote and previously recorded?  It's an incredible testimony to the talent of the one, the only Hank Williams Jr.
What do you think of Toby Keith's salute to Bocephus? Any song you think might have been as good for the occasion?  
Share on Facebook
Share on Facebook
Next