Toby Keith Name-Drops Over 50 Country Singers In 'That's Country Bro'
The Late Show with Stephen Colbert / YouTube
Toby Shares Thoughts On How Music Has Changed
Toby Keith has made it clear that he isn't the biggest fan of most modern country music, particularly the "bro country" trend. To Keith, "true" country music is the stuff he grew up listening to as a kid, with Roger Miller and Merle Haggard being some of his greatest influences.
With that being said, Keith realizes that country music changes with time, and that his own hits were "much different" than the stuff legends like George Jones and Conway Twitty had recorded. So he can understand why modern artists take their music in a different direction, he's just not going to follow their lead.
"That being said, whatever it is today doesn't sound like "Shoulda Been a Cowboy," and I'm not going to cut that kind of music," Keith said during a talk at the Country Radio Seminar in 2017. "Now, I'm not going to b—h about it; I'm going to keep cutting my kind of music, and if somebody wants to buy it they can…"
Keith's "kind of music" often involves him paying tribute to the artists who inspire him, whether through his own music or through covers of stuff recorded by the greats.
His admiration for Haggard serves as the greatest proof that Keith's words translate into action. When the legendary outlaw artist was ailing, Keith stepped up to help him through what ended up being one of his final shows.
Later, after Haggard passed, it was Keith who took to the stage of the Grand Ole Opry to sing a medley of "The Hag's" biggest hits.
Toby Shines Spotlight On Country Icons
So when it finally came time for Keith to release a new song, it came as no surprise that he used it to further honor Haggard and the other classic artists who impacted his life.
That brand-new release, titled "That's Country Bro," seems to be a play on words in reference to the bro country style. But instead of mocking songs about chilling in a truck bed with a beer in hand, Keith uses the song to recognize the great artists who came before him
Before the song's release, Keith revealed that it mentions 57 "illustrious names" from the country community. Based on the photo Keith shared, it seemed pretty obvious that Haggard would be receiving a well-deserved shout-out in the song.
So Many Names To Catch
Fans finally got to hear all 57 of those names when Keith dropped "That's Country Bro." He draws attention to his personal heroes like Miller and Haggard, while also naming beloved classic era artists like Kitty Wells, Charley Pride, and of course, Hank Williams.
He also takes the time to acknowledge artists who could be considered to be his contemporaries, such as Alabama and Randy Travis. 
But country singers aren't the only big names that Keith brings up in his song. Toward the end, he also drops the names of famous actors and characters who are known for their "country" persona, such as John Wayne, Andy Griffith, and Bo and Luke Duke.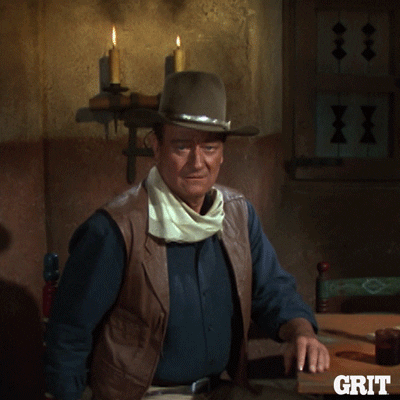 Overall, Keith's "That's Country Bro" is a fun, fitting tribute to all of the great country figures who blazed the trail for him. Go ahead and give it a listen below and see if you can catch the names of all 57 figures he calls out in the song!
Which one of the 57 celebrities mentioned in "That's Country Bro" is your personal favorite? We especially loved his shout-out to George Jones!
Share on Facebook
Share on Facebook
Next