Teen Singer Performs "Always On My Mind" During "Idol' Season 2
American Idol/YouTube/Getty Images
During American Idol's Hollywood week for Season 2, we saw heartbreaking eliminations and solo performances. One of the most memorable of the night came from 18-year-old Drake McCain.
You may recall the East Tennessee teen from his audition where he won over the judges with his heartfelt performance of the Christian hymn "His Eye Is On The Sparrow."
During his audition, McCain shared that he is one of 11 children. As the second oldest, he strives to be a role model for his younger siblings.
"It's kind of cool because I have so much love and support from them, and I'm the second oldest, so I know they look up to me," McCain said. "And, so for me to be able to set a good example for them really means a lot to me because I don't want them to go out and make bad choices and make the wrong mistakes and stuff one day."
McCain was the talk of Twitter long after his audition was over, thanks to his signature haircut. When he took the stage during Monday night's Hollywood solo audition, Drake's presence demanded the crowd's attention before he even sang a note. As he began to sing Willie Nelson's "Always On My Mind," we couldn't help but be captivated.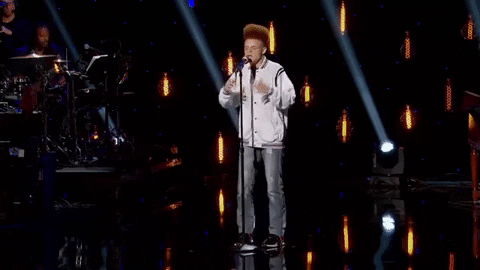 With a confidence that few guys his age have, McCain delivered a flawless performance despite the incredible pressure of the moment. And it paid off in a big way as Drake's performance earned him a spot in the American Idol Top 40. Social media went crazy after the news of McCain's success in Hollywood.
Hear Drake McCain sing "Always On My Mind" in the video below and let us know how you think he'll do moving forward in the competition.
Share on Facebook
Share on Facebook
Next