Singer Petula Clark Said Elvis Made Advances Towards Her & She Turned Him Down
rewind to now / Twitter, Conrad J. Barrinton / Twitter
86-year-old Petula Clark has lived quite a life.
She was thrust into the limelight as a child star, making her stage debut just before she turned ten years old. In 1964 she became a massive worldwide star with the release of her song "Downtown," and became "The First Lady of the British Invasion."
Since, she became a mainstay of the American music scene and became close with Fred Astaire, Dean Martin, Bobby Darin, and Karen Carpenter.
She met many other celebrities including Quincy Jones, Harry Belafonte, and Elvis Presley.
Back when Clark and her good friend Carpenter were two of the most prominent female names in pop music, they met the King of Rock and Roll in his dressing room after one of his shows.
After meeting the beautiful women, according to Clark, "he angled for a threesome."
She continued, "He was raring to go. Karen was lovely, but she was kind of innocent. I felt sort of responsible for her, so I got her out of there. Then I looked round, and Elvis was at the door, and he looked at me, like: 'I'm going to get you one day.'"
But he never did. The reason why?
"I didn't find him that attractive," she said.
Elle Hunt, who was interviewing Clark for The Guardian, asked which "period of Elvis" this was during, and Clark quickly said, "Oh, it was when he was at his best! But he was almost too much."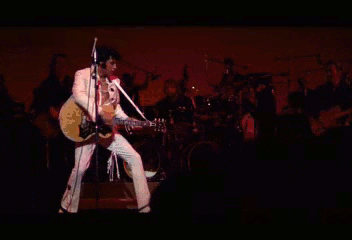 Clark's connection with Carpenter lasted for many years, even after her tragic death from anorexia in 1983.
She paid tribute to her "very dear friend" and her "tragic end" at the Royal Albert Hall.
"It was awful," she recalled. "I remember from the first time I met her, I saw the different phases of this thing, I could sense that something was going on. She got into that Beverly Hills thing, of being skinny."
Watch Clark talk about Carpenter, Presley and her other famous friend, John Lennon in the interview below.
Share on Facebook
Share on Facebook
Next