Sharon Osbourne Flawlessly Dresses As Dolly Parton For Comical '9 to 5' Lip Sync
The Talk / YouTube
Talk Hosts Lip Sync As Popular Artists
Every October for the past four years, the ladies that host The Talk have dressed up to participate in a competition they call "Rocktober." Each host dresses in costume like an signer, and then lip syncs and dances to one of their famous songs.
For Halloween 2018, the hosts dressed as everyone from Janet Jackson to P!nk for their performances. 
As good as the other hosts' costumes were, we can't get over the one chosen by the iconic Sharon Osbourne. While she may be married to a heavy metal artist, Sharon went full-on country for her Rocktober performance.
Being a "queen" of sorts in the rock and roll world, it only made sense for Sharon to dress as a "queen" in the country music community. Which is why it was perfectly fitting that she chose Dolly Parton as the person she would be emulating for Rocktober.
Sharon Embraces The 80s
Sharon picked one of Dolly's all-time greatest songs to lip sync to for her performance. That song being her legendary workplace anthem, "9 to 5."
Dolly wrote the song for the 1980 comedy film of the same name, which she also starred in. The upbeat ditty was an instant hit, and topped both the Hot Country Songs chart and the all-genre Hot 100.
Wanting to fully embrace Dolly's persona, Sharon opened her performance by mimicking the vibe of the 9 to 5 film. She wore a costume much like the one Dolly's character wore in the movie, and went about typical office-related tasks like typing on a typewriter and fighting with a copying machine.
But the majority of the performance took place on a huge stage, where Sharon was surrounded by backup dancers dressed head to toe in glittery getups.
She Nailed Dolly's Look
As for Sharon's outfit, she had Dolly's look down to a tee. The enormous wig she wore looked exactly like something you'd see Dolly sport with pride.
Then there was the white glittery jumpsuit, which looks just like one of Dolly's go-to outfits. Of course, Sharon made sure that the outfit showed off Dolly's famous "assets" as well.
At the end of Sharon's high-spirited performance, guest host Arsenio Hall asked her what her husband Ozzy thought of her vivacious costume. Chuckling, Sharon said that he was a bit shocked when she sent him a photo before her performance.
"You know what I sent him a picture of one side of this boob, and he's like who the h— is that?" She said with a laugh.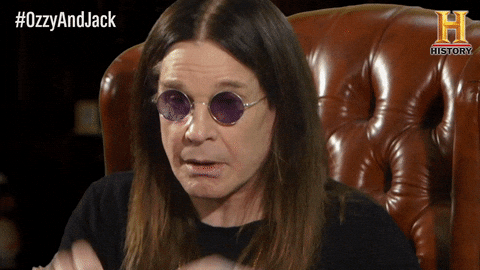 What Dolly Had To Say
While Ozzy may have been shocked by his wife's costume, Dolly herself was quite impressed. Much to Sharon's surprise, she had watched the entire performance via Facetime, and wanted her to know that she did a great job.
"Hey Sharon, you did good. I'm so honored and you decided to do me," Dolly said. She later went on to add, "Anyway, you make a better Dolly than I do. Happy Halloween everybody!"
Happy Halloween indeed!
You can check out Sharon's spot-on impression of Dolly when you watch her lip sync performance below. She does an excellent job!
Share on Facebook
Share on Facebook
Next