Johnny Cash Calls His Old Self 'A Bag Of Bones' In Movie Trailer Documenting His Struggles
Johnny Cash / YouTube
Those who tuned in to the Ken Burns Country Music documentary that aired on PBS in September got the chance to learn a wealth of information about Johnny Cash. He served as the thread that held the entire documentary together, thanks to his connection to the legendary Carter Family through his wife, June Carter.
If Country Music piqued your interest in Johnny's life and career, you'll be pleased to hear that another new film is set to focus on the music legend. Titled The Gift: The Journey of Johnny Cash, the YouTube original film will debut on Monday, November 11.
The filmmakers just released the movie's official trailer on October 1.
Through the trailer, you get an idea of what The Gift will be like. It's clear that the film won't shy away from discussing the darker aspects of Johnny's life, including the untimely passing of his big brother, Jack, and his divorce from his first wife, Vivian.
Johnny can be heard in voice-over, speaking about his many struggles and how hard he was on himself during the earlier years of his career. "I was a bag of bones," he said. "I looked like walking death, and I knew it."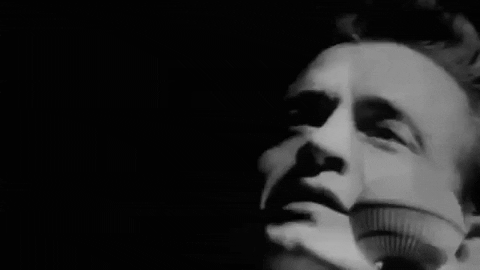 But, as the film's trailer shows, Johnny was always on a quest for redemption. And time and time again, he managed to find that redemption through music.
"Music was spiritual to him," Johnny's daughter Rosanne Cash can be heard saying in voice-over. "It was the place he turned in the darkest moments of his life."
The film's trailer shows Johnny sharing the music he loved with others, including those that often were ignored by society, such as prisoners. Johnny's only son, John Carter Cash, can be heard in the trailer praising his father, saying "his capacity for forgiveness" was one of his best traits.
Emmy and Grammy-winning director Thom Zimny leads the charge on The Gift. He previously worked on the Elvis Presley documentary Elvis Presley: The Searcher, which was released in 2018.
Tune in to the video below to see the official trailer for The Gift. Be sure to mark your calendars for November 11, because that's the day the film comes out on YouTube. And it will be free for all to watch!
Share on Facebook
Share on Facebook
Next